Eating Healthy Traveling: Best Food for Travel
______________________________________________________________________________________________________
By Suzanne Glover

Eating healthy traveling can be done with a small bit of preparation and for a price that easily fits into any travel food budget.
TRAVEL WITH FOOD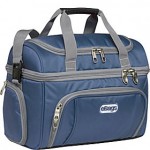 To travel with food, you'll need a good bag to transport your favorite travel food recipes. I found something called a "crew cooler" which is a small carry-on sized cooler that I later found to be THE bag that many of the flight crew members used (which told me that I was within flight regulations.)  More about the Crew Cooler in this issue's "Positive Finds for Making Traveling Easier."
I also carried a water bottle with a portable water filter so I could fill it from any water fountain [and dump it out] before entering the plane… where I got it refilled again.
FOODS FOR TRAVEL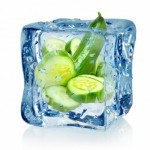 Many travel food recipes can be used for this technique, but to keep it simple, the best foods for travel are fresh foods that freeze well. I kept my healthy eating planner simple.  Here are some tips:
THINK BIG:  Cook big batches of basic protein (chicken, pork, turkey and, yes, even salmon and other fish.)  I like to cook chicken breasts, pork chops, turkey burger patties and fish fillets in bulk.
THINK FRESH AND STURDY:  Steam or lightly saute large batches of sturdy vegetables like broccoli, zucchini, carrots, potatoes, etc.; and
THINK FILLING YET NATURAL:  Cook a large quantity of your favorite grain recipe (rice pilaf, quinoa with tofu, or tabbouleh and mint salad); and
THINK COMPACT:  Place single portion quantities of each protein into one-quart Ziploc bags.  For the veggie and grains, fill one-quart Ziploc bags half full with the veggies and grains separately, rolling the excess bag around the food so it becomes a cylinder and placing everything in the freezer.
THINK FAST:  On the day of travel, pull out a few bags of each category, stack them neatly on your crew cooler and off you go ready to eat.  [Leave your frozen ice blocks at home as the airlines won't allow them.]  [Also, I always had a meal ready in the refrigerator that I grabbed and placed in the cooler so I'd have something to eat on the plane.]
THINK READY:  By the time you arrive at your destination, the food should still be frozen but softened up enough to place in a refrigerator.  [I liked to make my meals gourmet looking, so I'd get a plate from the restaurant in the hotel with a nice cloth napkin and set of service utensils and either put my food into the microwave or let it sit in the sun for awhile to warm it up sufficiently to eat.]
These techniques worked for me and even though I was not practicing healthy eating to lose weight, I did because I stayed loyal to my refrigerator in my room and making up plates of food and staying busy working otherwise so I wasn't thinking about my usual cravings.
TIPS ON HEALTHY EATING WHILE TRAVELING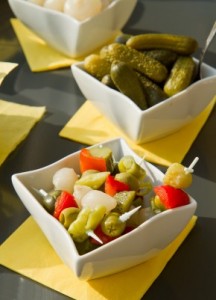 One thing you may be thinking is that this routine can become boring. Yes, it can unless you use a bit of creativity.
DELI TREATS:  I always found a nearby deli and augmented my travel food recipes with olives, roasted peppers or a small portion of anything rich that satisfied that craving for more [and it made my plate look awesome too!]
OCCASIONAL SPLURGE:  I also made my food supply last by having an occasional restaurant meal that completely filled me up and satisfied any cravings unmet by my foods for travel.
You may also be thinking, "What if the hotel room doesn't have a refrigerator or microwave?" Easy…
REFRIGERATOR: Many hotels have little refrigerators you can rent for your room at an extra fee. If that's not the case, I've hunted down a Walgreen's or something and bought one of those little styrofoam coolers and put ice in it… And I'll tell you, styrofoam keeps foods COLD and there's always ice in a hotel.
No microwave? Many fine hotels will heat up a plate for you, but if you've done a good job with your travel food recipes, you'll find that the best recipes for foods that travel are ones that can be consumed slightly chilled or at room temperature. Try it, and you may be surprised at how much you like it.
Now that you have this healthy eating information to make your next trip a success, let's create a positive mindset for summer with some quotes about summer…
Summer Quotes for Sunny Thoughts