Fun Summer Activities Build Confidence for All Ages
______________________________________________________________________________________________________
By Suzanne Glover

Fun summer activities range from summer camps for kids to corporate adventure training for adults. Since we're all about being positive here, we're going to focus on a few positive ideas for summer vacation activity for all ages.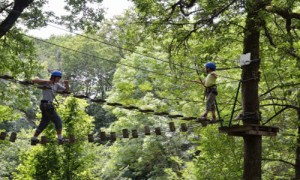 OUTDOOR SUMMER ACTIVITIES
With the nice summer weather comes a great mood and confidence from all the sun and warmth, and the desire to be outside. It's also the time of year when our minds and bodies are fully alive from all the good weather and food availability.
So, what if you leveraged this season's great attributes and do outdoor summer activities that really catapulted you into a new confidence which takes you back into the Fall and Winter with a new spring in your step?
Some great summer learning activities such as this are ropes courses where you have to find the inner strength and confidence to overcome physical hurdles…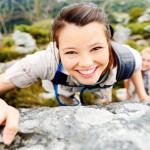 Or rock climbing where you are reaching a new height and getting closer to your goal (the top) with each step?
Combining summer learning activities with outdoor summer activities such as these helps you "anchor" the new confidence into your body because you've actually, physically overcome the challenge and this instills a physical memory into your body you can rely upon during the dark and cold winter months.
In other words, your mind may "forget," but your body will remember the confidence you gained over summer.

One great company I found for activities for all ages is Positive Adventures. They offer a wide range of fun summer activities and summer learning activities for kids and adults, including corporate training events and camping trips that can be anywhere from rustic to five-star catered camping.
SUMMER VACATION ACTIVITY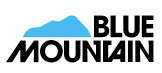 If you like the outdoors, but prefer more leisurely activities such as shuffleboard, horseshoes, hiking, yoga or golf, then taking the family or going solo to a mountain resort such as Blue Mountain could be just the right summer vacation activity for you. I like the luxury spa options, myself.
SUMMER LEARNING ACTIVITIES
Many times, summer activities for kids involve summer school activities, but summer learning activities don't have to be confined to inside the classroom.
For example, one of my all-time favorite movies is The Sound of Music (1965) where Captain VonTrapp hires Julie Andrews as a nanny for seven children who are unaccepting and unruly. She turns them around, however, by getting them outdoors and teaching them to sing. Here's a clip that shows how the children open up to learning in a new fashion…
Sometimes we all need a role model, no matter what our age, and giving ourselves or our children that opportunity during the summer can be a turning point in life, like it was for the VonTrapp children. [Of course, singing in the Alps and all over Austria like the VonTrapps did wouldn't hurt either.]
Fun summer activities abound whether you want to lay back and relax by the pool, get out and have an adventure, or hire a mentor like Captain VonTrapp did in The Sound of Music, If you really want to leverage the natural confidence that summer brings, however, be sure to choose summer vacation activity that instills new victories into your body memory so you've given yourself a boost for the dark months of Winter.
Next, let's look at some summer camp ideas and a list of summer camps…